Becka's Hottie of the Week
I was wondering what to post when I suddenly realized today was Friday. Where has this week gone?!? GEEZ. Seems like only Tuesday or Wednesday to me. I found a guy this morning who I thought would make an excellent Hottie this week, then realized I needed to post him today! LOL So who did I pick? Mr. David Garrett.
I'd never actually heard of this man before this morning. There was some article about him on MSNBC about how he'd
stumbled down some stairs and crushed a million dollar violin
. OMG! Talk about a heart attack moment. Anyhow, this guy is only 26 years old, and he was claimed as a prodigy on the violin when he was 10. I was intrigued when the above CNN article said he was considered the "David Beckham" of the violin, and that he'd once modeled to supliment his income. I had to find pictures of this guy.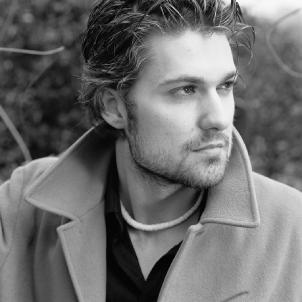 Needless to say, I was taken aback by how good-looking he is. And I'd never heard of him!! How is that legal?! With all the PBS watching I do? Heheh... I watched a video of him on his website, and he seems much more into the music than he is into himself. Which is a good thing. Don't want him getting a big ego simply because he's a knuckle-biter, you know? :P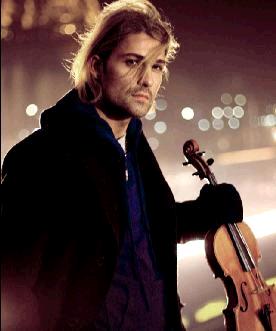 And dang, the guy can WAIL on the violin! He's got a smile to die for, but unfortunately, in most of the pics I've found of him, he's all dark and mysterious. But when you see a video of him playing, he lights up. You can tell he really loves what he does, and that makes him very attractive.
Congratulations David Garrett. You're Becka's Hottie of the Week!
~~Becka
http://www.RebeccaGoings.com